News
21.04.2021
new album "funk from hell" out now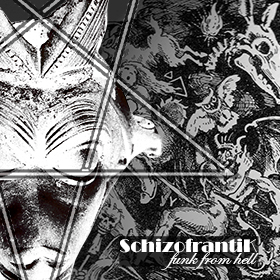 "funk from hell"
23.02.2014
We´re very sorry but the gig in Straubing (07.03.) had to be cancelled due to some unexpected adversities.
03.12.2013
We got a new member in our band. His name is Henning Lübben and he plays keyboard. Actually he has done his first gig with us and some videos where taken, which can be seen within the next few days on our homepage and on youtube. So watch out folks.
21.09.2013
we proudly present our new release "the knight on the shark"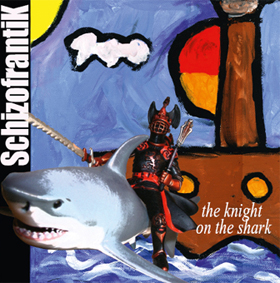 out in stores at 8.11.2013
14.8.2013
After a long period of working on songs, lyrics, coverart and videos we are proud to tell you that our new CD entitled "the knight on the sharl will be out this year. The CD includes 7 Songs and lasts over 50 minutes. So stay tuned for further informations.
15.5.2012
We are very proud to announce the brandnew fourth bandmember Joschi Joachimsthaler (Guitar) to you! He came to the audition, played with us, we had a good time together and there was nothing left to be said. Welcome Joschi! Hip Hip Hurrrray!!!
13.11.2011
Attention - Gig in Jazzclub Hirsch is canceled!!!
6.11.2011
And don't forget...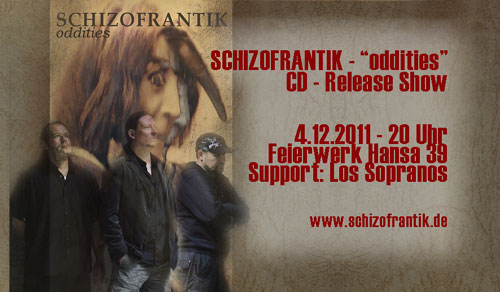 26.10.2011
Our Trailer is online. http://www.youtube.com/watch?v=1iJd9oemQAA
Our Trailer is online.
http://www.youtube.com/watch?v=1iJd9oemQAA
On the video you can see some pictures, taken from our cover. And don't forget..."oddities" is availiable at friday the 28th.
11.10.2011
On our release gig on 4.12. at the Feierwerk in Munich, we will sale our brand new CD for 10,- €. Those of you, who will not visit us will have to pay 15,- €. Beside this there are some surprises and guests, waiting for you at this memorable event. Don't miss it;-)
29.7.2011
Our Releasegig for our new CD "odditites" is booked. We will play on the 4.12.2011 at the Feierwerk. Beside some new stuff, we will play some old stuff too;-)
8.7.2011
It's hard to believe, but Schizofrantik is back with a new CD entitled "oddities". Now we are a signed band at the label Gentle Art of Music. So stay tuned...there are more things to come.